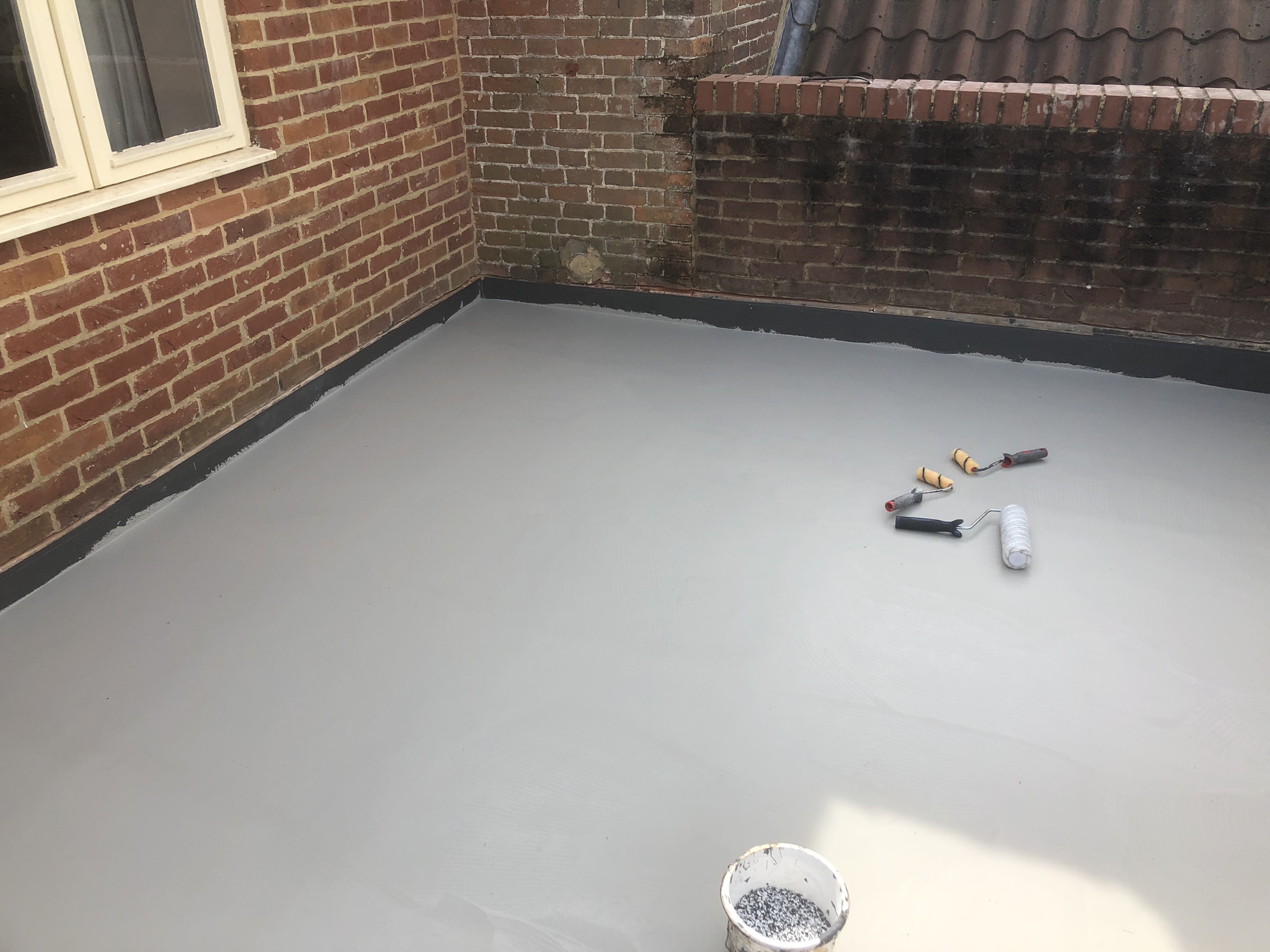 Flat roof refurbishment
Looking for flat roof refurbishment services using liquid coatings?
Look no further than Storm Coatings.
Flat roofs come in all types of base materials – felt, single ply asphalt, concrete and metal. However, one feature is common across all that all are prone to degradation with age and weathering. As rainwater drainage is very gradual from flat roofs, the chances of standing water degrading the roof are much higher. The gradual deterioration sets in especially at vulnerable junctures such as joints, chimney and pipe points, and detailed areas of roof.
Storm Coatings offers flat roof refurbishment services using liquid overlay systems. This is an industry- leading technology that offers multiple advantages. It saves time and expenses as there is no need to remove the previous surface. The liquid is applied on top of the old system.  This also saves stripping costs, labour and time.  Liquid overlay gives faster, more even and seamless finish that lasts longer and adds durability to the existing structure. Being joint-free and seamless, it gives higher performance as well.
Get in touch today to discuss your building's flat roof refurbishment job.
CONTACT US
Got a question or want a quote? Fill in the form below and we'll be in touch..

LOCATION
30 Coronation Grove Swaffham
Norfolk United Kingdom PE377NA


EMAIL US
info@stormcoatings.com