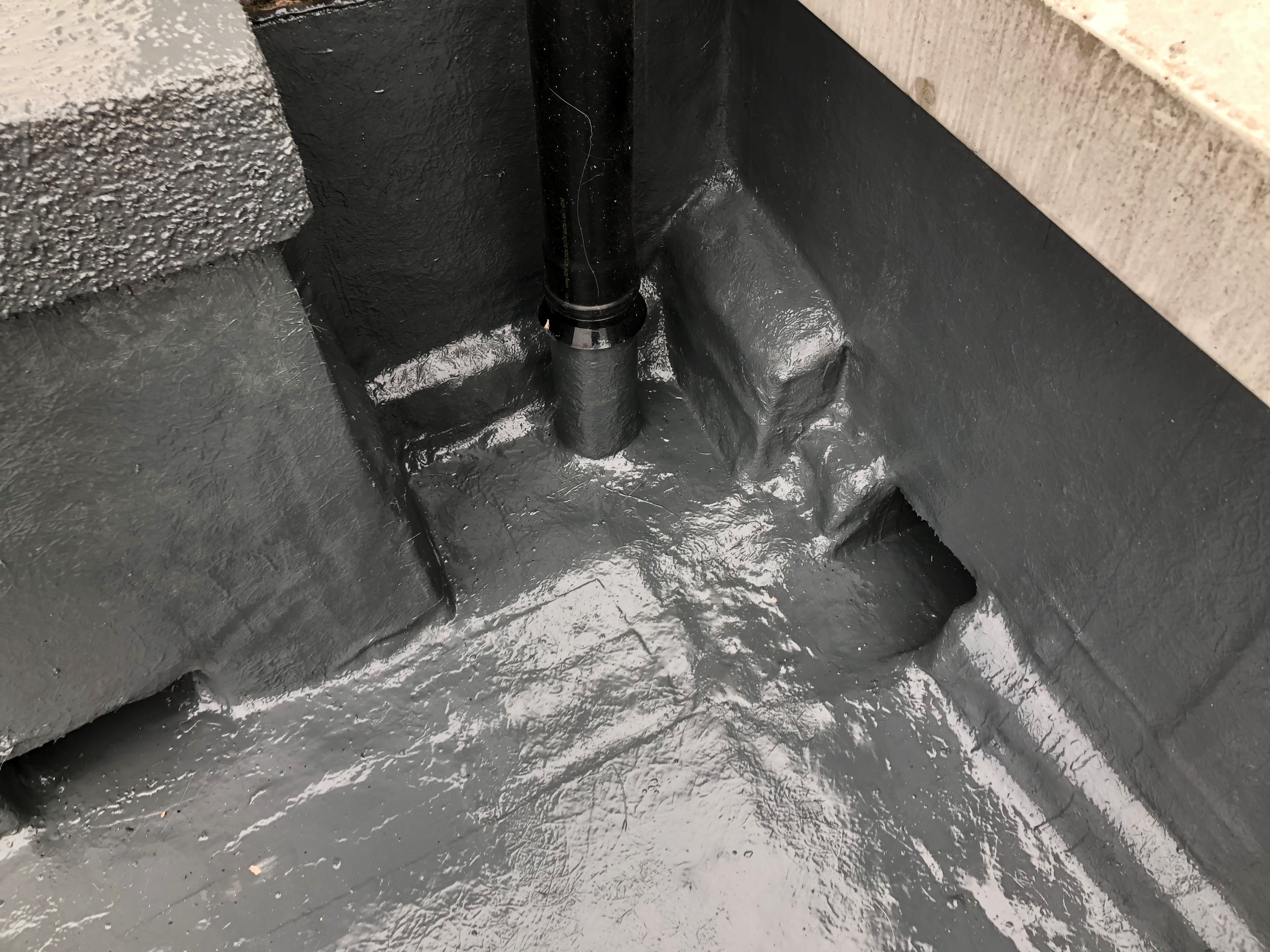 Liquid Waterproofing
Looking for liquid waterproofing services for your property's flat roof, balcony  roof, car deck roof, tank linings, or gutters?
Look no further than Storm Coatings.
We recommend liquid waterproofing as an advanced and durable technology that protects from elemental damages and also elongates the lifespan of the surface underneath with minimum hassles and within a short timeframe. Liquid waterproofing scores hugely over traditional waterproofing methods. Sprayed on or applied using brush/roller, liquid waterproofing sealants dry up fast on coming in contact with air and create joint free, seamless and elastomeric membrane to do away with leakages.
Apart from being durable, long lasting, and time saving, liquid waterproofing is also versatile and  comes with far less health & saftey compliance hassles. This is a cold application so there is no heating required. It can be overlaid on existing surface, so no stripping and disposal issues or costs. It strengthens the surface underneath and can also be laid seamlessly on detailed and intricate structures.
Best of all, liquid waterproofing is a low maintenance, high performance option with optimal performance.
Contact us today to discuss your liquid waterproofing requirements.
CONTACT US
Got a question or want a quote? Fill in the form below and we'll be in touch..

LOCATION
30 Coronation Grove Swaffham
Norfolk United Kingdom PE377NA


EMAIL US
info@stormcoatings.com